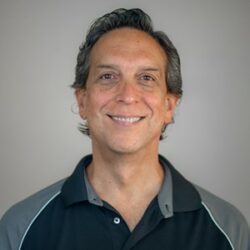 David Pascualy
VP Worldwide Sales Ampt
Mr. David Pascualy has over 20 years of experience in the renewable energy industry. David first established a track record in the early days of commercial and industrial PV projects in California, and then expanded into utility scale PV project development and inverter product management. David's experience spans from startups to well established multinationals in the US, LATAM, Europe and Asia.
At Ampt, David is the Vice President of Worldwide Sales where he is responsible for establishing and managing relationships with a diverse set of customers and OEM channel partners. David is a champion for Ampt's customers and partners where he brings together sales and technical teams to deliver the most competitive solutions. He is focused in the utility scale PV power plant market segment where Ampt is a key player in DC-coupled energy storage to enhance grid stability, and in repowering existing PV systems to help IPPs extract additional value from existing solar plants while providing clear technical and financial benefits.
David's early engineering career began at Fairchild Semiconductor specializing in memory and high speed logic devices before transitioning to sales and marketing at IBM, where he was tasked to grow market share in the public sector for the State of California and private sector targeting the retail segment.
David holds a B.S. in Electrical and Computer Engineering from the University of California.
<< Back