Interested in Sponsoring in 2024?
If you would like to enquire to become a sponsor of our 12th Large Scale Solar Europe (27 - 28 March 2024) then please get in touch with the team today.
Our 2024 Sponsors & Partners
×
We are a Swiss-based investment company dedicated to renewable energy. We identify, develop and deliver green energy assets. We are a driving force in the ongoing transition of the industry towards green energy being focused on the deployment of solar, wind and green hydrogen projects. We are committed to pursuing the potential of hydrogen and related technology as an ideal complement for utilizing and storing renewable energy. Smartenergy, founded 2011, is headquartered in Wollerau, Switzerland. Beyond our Team in Wollerau, we rely on our own local subsidiaries in all major markets in Europe. Local knowledge and proximity to the industry stakeholders allow us to identify and secure opportunities at an early stage while creating synergies across the entire value chain.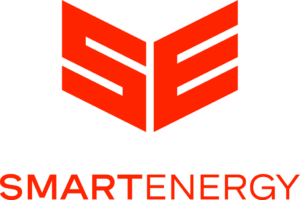 ×
JinkoSolar (NYSE: JKS) is one of the largest and most innovative solar module manufacturers in the world. JinkoSolar distributes its solar products and sells its solutions and services to a diversified international utility, commercial and residential customer base worldwide. JinkoSolar has built a vertically integrated solar product value chain, with an integrated annual capacity of JinkoSolar has built a vertically integrated solar product value chain, with an integrated annual capacity of 43.0 GW for mono wafers, 42.0 GW for solar cells, and 50.0 GW for solar modules, as of June 30, 2022.

×
As one of the leading global specialist in photovoltaic and storage system technology, the SMA Group is setting the standards today for the decentralized and renewable energy supply of tomorrow. SMA's portfolio contains a wide range of efficient PV and battery inverters, holistic system solutions for PV and battery-storage systems of all power classes, intelligent energy management systems and charging solutions for electric vehicles and power-to-gas applications. Digital energy services as well as extensive services up to and including operation and maintenance services for PV power plants round off SMA's range. SMA inverters with a total output of more than 125 gigawatts have been installed in more than 190 countries worldwide. Around 63 million tons of CO2e have been avoided thanks to the PV inverter power sold by SMA over the past 20 years. This is equivalent to stopping more than €12 billion of environmental damage. SMA's multi-award-winning technology is protected by more than 1,700 patents and utility models.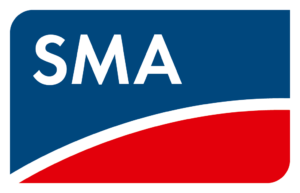 ×
The PV Tech Power publication explores technology and its impact on downstream PV projects. With a focus on technologies impacting LCOE (Levelised Cost of Energy) of commercial and utility scale solar energy plants world-wide, PV Tech Power addresses all key stakeholder groups that can accelerate the global large scale deployment of solar energy and storage technologies.

×
The Solar Power Portal is the leading renewable energy resource for all UK solar power and feed-in tariff information. Solar power is one of the few renewable energy generating technologies that can help the UK reach its EU binding targets in urban centres. The Solar Power Portal keeps people both inside and outside the United Kingdom up to date with developments and deployments in the solar industry in the UK. Providing in-depth news, opinions, information on certified products and installers, installations charts, a solar calculator (backed by government figures) and accurate policy updates straight from government, the Solar Power Portal is your one-stop-shop for solar power information in the UK.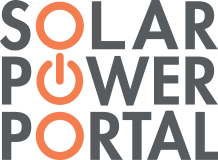 ×
Environmental imperatives, including the need to combat global warming, require that all nations contribute what they can to the transition from energy sources reliant upon fossil fuels to renewables. Some regions have additional strategic motives for moving away from oil and gas. But those motives do not lessen the obligation to cooperate with each other. We have therefore established Association for Borderless Renewables both to foster private investment in this conversion process and to promote cross-border collaboration on projects between regions and countries; with our current focus on the transformation in the United Arab Emirates and Saudi Arabia.

×
Energy Tech Review is a guardian angel in this concern, assisting the service providers and business people to choose from the vast pool of enterprises who have worked in the energy sector to bring positive changes in our environment. Energy Tech Review aggregates the brightest minds, opinions, analyses, the latest technologies, and the most mind-boggling arguments about the critical issues that exist in the energy sector.